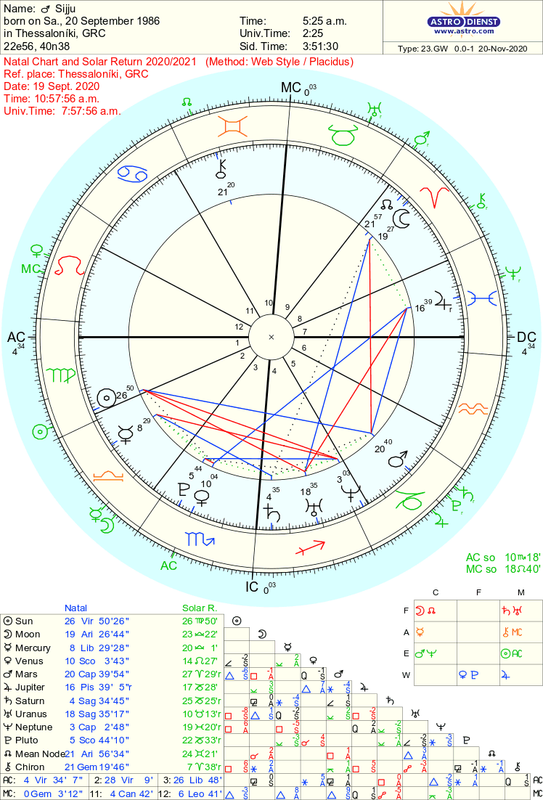 Hi,this is my solar return,i want to ask about career prospects firstly,the case is that i'm in a job since july 2018 till nowdays,that has bad salary,not good weekly program,it's boring as hell,don't let me free time to do other things,also there are over there some people around me that gossip me and slandering me behind my back,possibly hidden enemies(?).
The subject is i'm working as security guard into a clothes stores into a mall,too crowded,noisy and many hours standing,company is unsopportive too,tired of doing this so far.
My decision is to retire till the end of december and start searching for apply a new job,to the same subject to other company or even better if i will be lucky to change subject completely cause i'm struggling and suffering over there.
What my solar reads about that decision to retire and the opportunities for a new job next 3-4 months for ex.
Secondly,there are some open and hidden enemies at workplace that trying to gossip against me,i don't know their purpose yet,maybe if i will leave,they will be a happy moment for them,i'm trying to not giving them attention but still they continue sometimes,what they want anyway,didn't hurt or said anything bad for them so far.